A typical actual day can be a daunting affair for couples as everything seems to be moving at a lightning pace. Having a well coordinated team to take care of the various 'customs and practices' will surely help to alleviate the 'stress' for the wedding couple. In our course of work, we have identified a few potential setbacks that could disrupt the flow, which inevitably will affect the mood of the day.
Therefore, it is important to have proper well thought out schedule, not only does it minimize the possibility of any thing going wrong, but it also keeps everyone 'happy' so that they can enjoy the wedding.
Here is the rough guide on how to plan your AD schedule, ignore whichever that is not applicable 🙂
Draft schedule
– Please send us the Google Drive link when its ready. Do keep the schedule as it is (ie, everyone's contact is there ; who are the brothers and sisters and their role)
– Use Google Drive so that every new updates will be reflected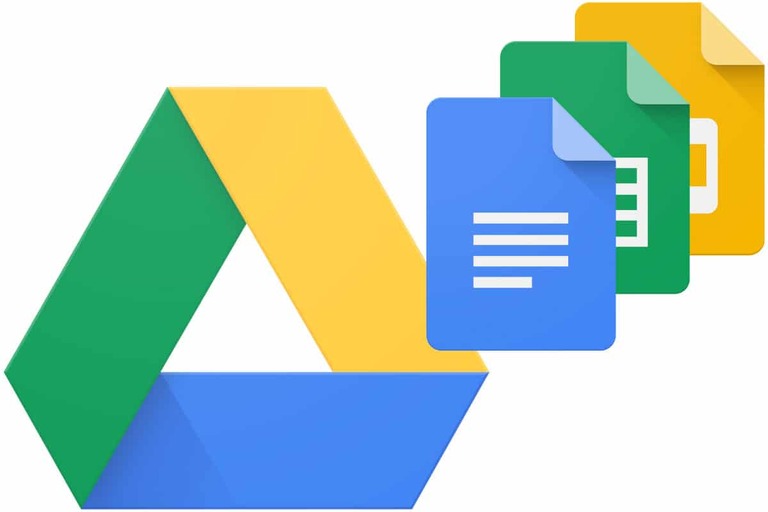 GOOGLE DRIVE
Roles of 'Helpers"
– Main IC :
usually the member of the bridal party that is the most meticulous and organized. He/she will be in charge of coordinating everyone and everything. He/She will also be responsible to ensure that the banquet venue open their house wine first in case you bring your own. Also sometimes the beers will run out, hence He/She will have the authority to open the 2nd keg. If more kegs are needed, He/She will have to consult you there after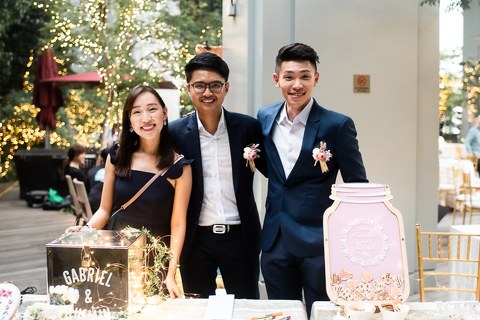 – Tea sisters :
they are in charge of pouring and preparing the cups for tea ceremony. One to serve, while the other washes the cups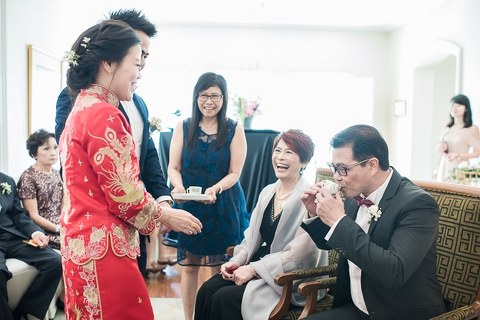 ** For Tea Ceremony, we need a space of min 3m x 3m with good lighting for optimum coverage. Hence do try to arrange such so that everyone looks good in the photos or video. (otherwise the images will be distorted or dark)
– Treasurer :
in charge of the ang baos (all of it ; tea ceremony, reception etc). They will stand next to the Groom during tea ceremony to collect all the ang baos from the elders and get ready the ones for the juniors.
– A/V :
in charge of video, montages, songs
– Table shot helpers :
1 to assist photographer to organize the table while the other 2 will prepare the next table. Also to help out with the 'mobile' phone shot requests
– Orange boy
 pls make sure that the oranges are dry so that you can stick the 'double happiness' to them. they will be following the photographer and videographer so as not to 'accidentally' open the car door first or else may have to repeat.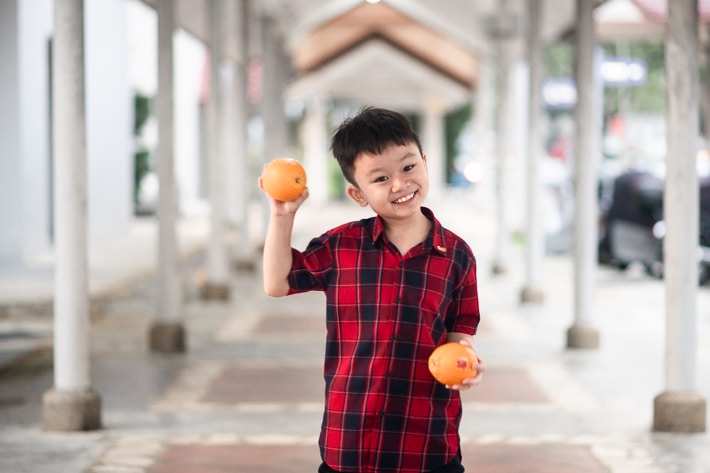 WHAT HAPPENS IN THE MORNING?
1st Half
At Home :
1. Pls ensure that both wedding bands (bride and groom) and engagement ring is with the bride. We will start shooting those first when we arrive. Put it together with the gown and wedding heels, invitation card, ring box (if any).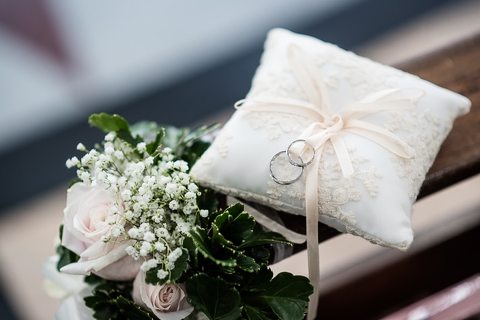 ** It is important that the make up artist finish on time. As usually they will take 2.5hr to 3hrs to finish both hair and make up. If this happen, they will eat into the veiling shots time etc.
If you have spare Double Happiness sticker, can paste it (using blue tag) at corners of the house.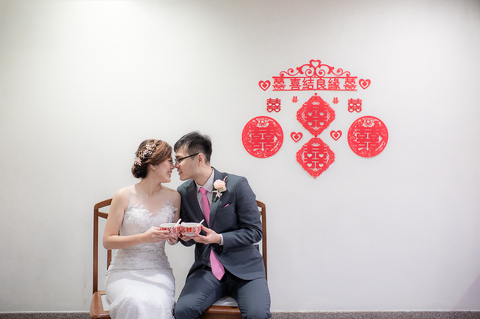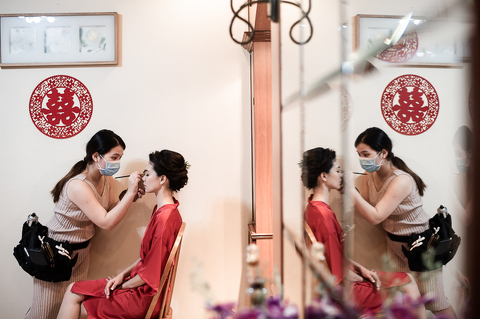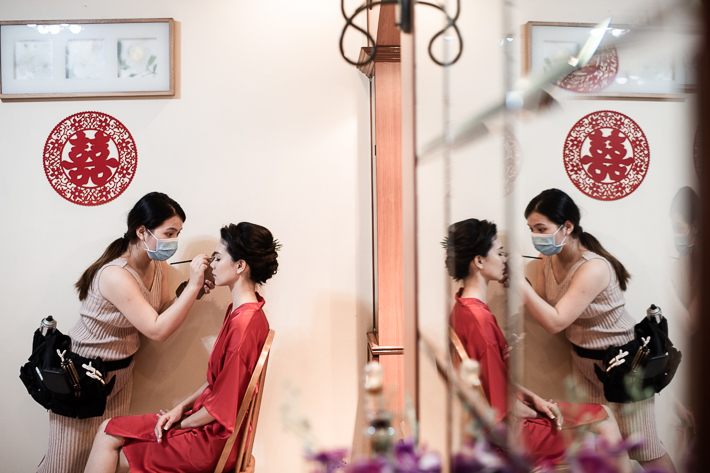 * Do consider getting a wooden hanger with groove for the straps. This will make the gown more presentable when we do the accessories shots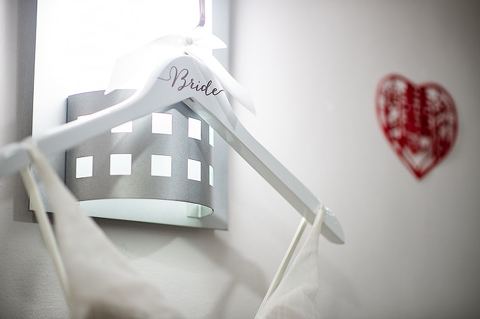 Please keep the house, room clean and neat. If the house has white lights, switch those on as yellow light is too warm and not bright enough.
* For the rooms, especially the bride's, please ensure that there is no clothing hanging behind the door etc.
* we need clothes clips (big ones) and newspaper for our photo taking
* Pls have white cloths ready, in case we need them to cover up some furniture etc that will not look good in the photos
2. Its advisable for both of you to not hold your phones at all time. Else there will be lots of delay. The main IC will handle all the nitty gritty
3. For Gate crash, unless everyone doesn't mind looking fatter and darker, do consider the void deck or nearby playground. We will try to use prime lens for all shoot for better clarity and slimmer profile. If the space is too tight, we had to use zoom lenses which will distort a lot of things, including body shapes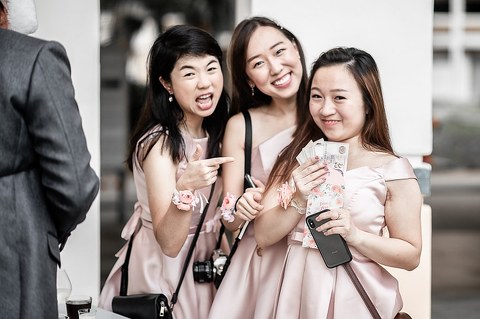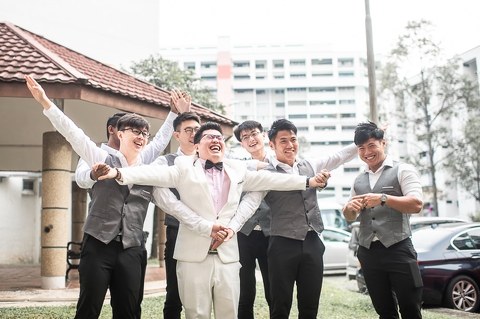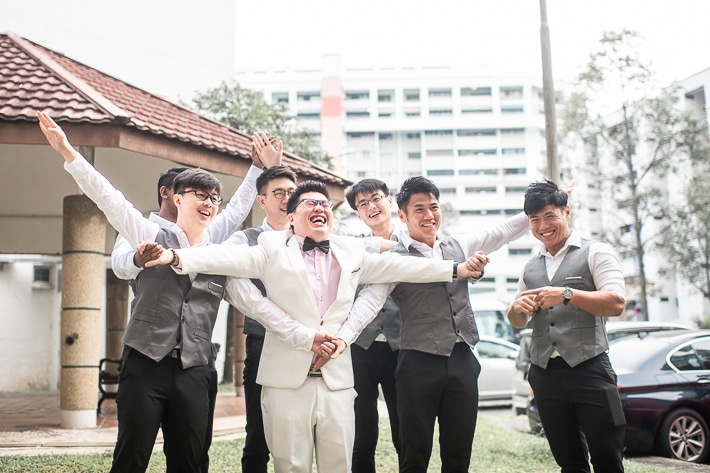 – For Bridal send off, these are the important items to have for good photography / video : red umbrella, fan, rice etc whichever that is applicable. If really super chill, at least have the red umbrella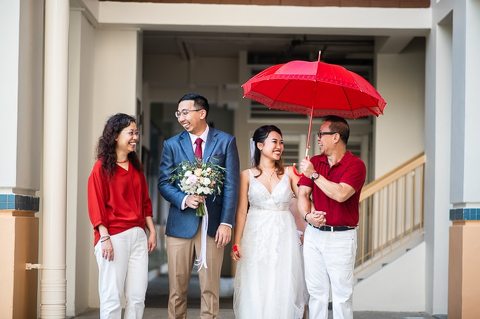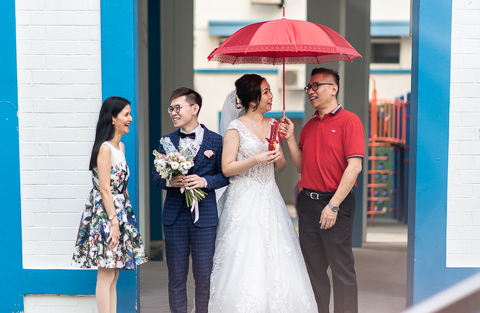 Outdoor shoot
4. We do not require transport, but we will let you know in case we need. Also would suggest everyone go in a convoy to avoid delays.
5. Do consider wearing flats or sneakers for comfort, wear the heels only for key moments like march in, photo taking…
** Also bring along mosquito patches for those who needs it for the outdoor shoot Bring along sunglasses too in case it gets too bright
• if there is flexibility, do consider doing it en-route to Groom's house after fetching the bride while the sun is not too high nor too hot.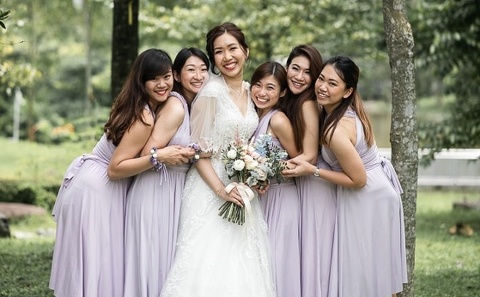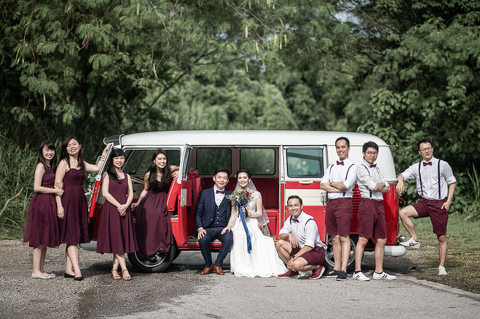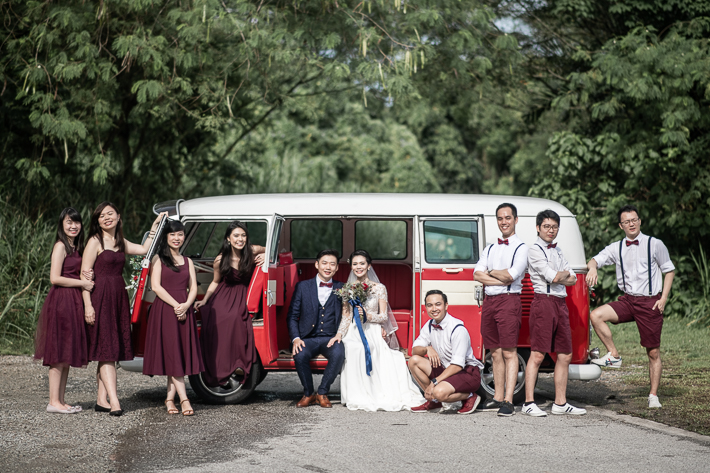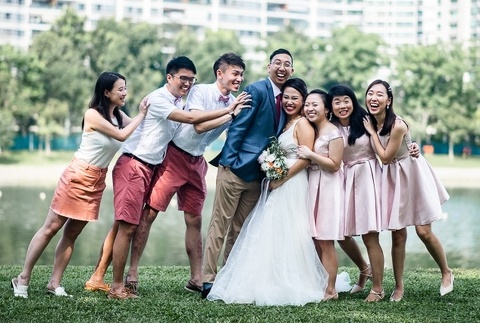 2nd Half
At the Banquet venue
6. We need parking coupon for the venue
7. Lunch or Dinner – wld you be preparing something for us? if so, finger food like club sandwiches (chicken) will do as we will likely grab and go.
8. We would need a place to edit the videos (hence somewhere quiet and close to the banquet hall. Would need the PIC's contact just in case.
9. The video will usually be ready very close to the 2nd march in, so try not to ask the videographers too many time when is it ready as it will disrupt his thought process. Rest assure, we will also update u from time to time just in case.
10. For table to table shots, arrange the shoot by order of mobility. (ie, the most immobile person to be seated, follow by elders who can't walk well, then by pregnant ladies, and finally ladies. For the sitting arrangements, its always good to place the most immobile and young children near the aisle, as usually they like to run around (young children)
THINGS TO NOTE TO GET MORE 'IDEAL' PHOTOS
* During the banquet, we will be roving most of the time looking for nice candid shots. We will not capture those unglam shots of your guests eating etc. If you have special 'guests' that you would like us to capture, do inform your Bestman or MaidofHonour (aka IC) to let us know so that we can pay more attention to them.
*Most banquet shots will be candid shots which doesn't allow time for 'placement' or 'posing, so if you want 'clean shots', please kindly arrange for a corner or place where we can have the guests standby for a nice 'posed' group shot
• young children is best advised to sit on their parent's lap
• clear the table of any wine bottles, menu etc that will block the face
Bring water, lots of it to keep yourself hydrated.
Thats about it 🙂