Loveinstills Xperience Live Streaming Services (Wedding Livestream)
Loveinstills is the leading Live Streaming service provider for weddings in Singapore. If you are looking to have your special moment captured virtually, availing your guests to a high quality live stream experience of your ceremony would certainly bridge them closer. What more, we will have a recording of the live stream ready for you in HD for your keep sake.
Regardless of Solemnization or a 4hr banquet coverage, we are ready to offer you broadcast quality live stream that is unprecedented for weddings.
INTERESTED TO ENGAGE US ?
SCROLL DOWN
Allow us to introduce to you Loveinstills' Xperience Live Streaming services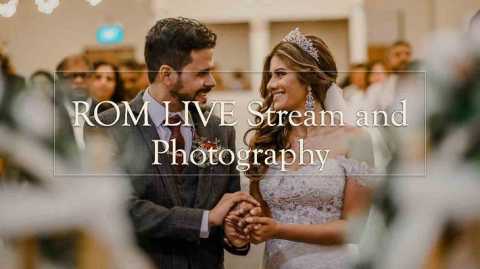 TL'DR
Here are the shortcuts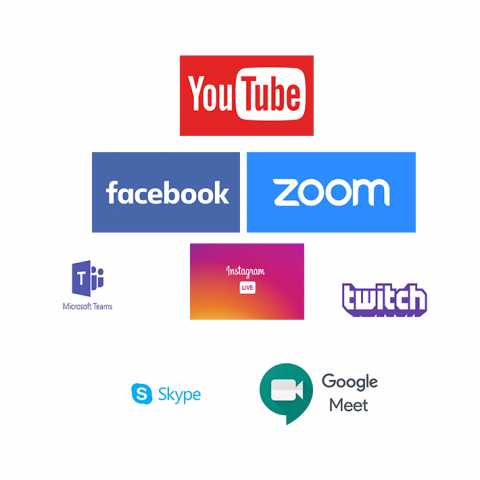 Are you in a spot on whether to continue with your wedding plan? Live Streaming Service not only allows your guest to grace your ceremony 'virtually', it also helps to address other issues that may arise due to limitations from the venue, government ruling such as those imposed during the Covid-19 pandemic (10 pax for home or ROM; ROMM solemnization and 100 pax for external venues). Even pre-covid, we have had couples enquiring for such services as its 'borderless', and it provide a platform for the guests to view the ceremony 'live' even if they are located in another continent.  Sometimes certain venues has limitation on the viewing angle for on-site guests due to physical obstructions like pillars. With our services, our live stream feed can be fed to the venue's A/V system too.
So what does all these means?
You don't need to cancel your wedding just because of the maximum number of allowed guests ruling.
Your wedding can now be viewed by more guests (even if they are overseas)
As the matter of fact, you can now invite even more 'guests' as our system support all the major Live Streaming platform (ie. YouTube, Facebook, Zoom Instagram, Skype, Google Meet, …)
Cost cutting
You can opt to scale down on your number of actual invited guests to make the celebration more intimate while still having your 'friends' and 'colleagues' or 'relatives' attending your wedding virtually
And you get to keep the recorded live feed, in FULL HD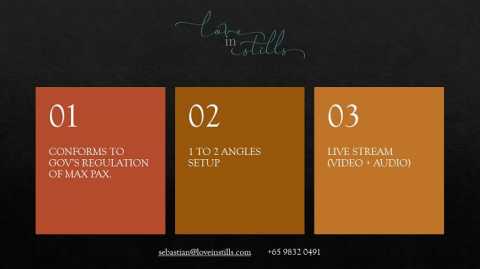 Limited by the government's restriction of the number of pax allowed
20 , 50 , what's next?   (well, our Live Streaming Services can reach out to more)
Would this be the new 'normal' post Covid-19
or
This will be the future!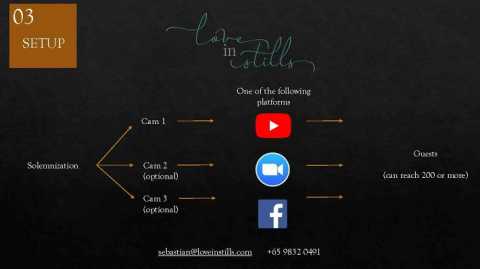 If you think of it, imagine having your wedding broadcast life on major platform like Facebook Live, YouTube or even Zoom (privately). Your guest, far and away, will be able to grace your wedding by a simple click of a button. Easily accessible, anyone with a mobile device can 'attend' your wedding virtually. Your options will be limitless. Gone are the days or 250pax or 400pax wedding, as with our Live Streaming services, you can invite as many friends and family members as you want. And to add an icing to the cake, you will retain the Live Streaming feed as a keep sake.
Now, doesn't it sound futuristically cool?
So what's so great about our Live Streaming Services?
What makes us so special?
Let us first explain the intricacy of Live Streaming.
There are several key factors that needs to be considered
NO ONE knows Live Streaming better than us. We have tried and tested methodology to ensure that your online guests get the optimum streaming experience (aside of obstructions by third party vendor and technical glitches).
We have our own padding devices to reduce the 'noise' of a bad audio input. we have the streaming capability for both indoor and outdoors (even in the middle of a Golf course!). We plan our shots, and we always try to give you the best angles.
Quality of Feed
The quality of the feed is determined by several 'elements', namely the equipment used to capture the visuals, the audio feed, and the streaming engine? Sounds technical? We will try to break it down in simple terms for you
Visual Equipment are basically your cameras (professional broadcast level video cameras, PTZ, DSLR, mobile phones, action cameras). By order of quality, professional broadcast videocams are by far the industry standard for live broadcast. Mainly used by TV stations, they offer robust, uninterrupted stream and recording. Next in line will be the PTZ cameras, however, what they offer in a smaller form factor, they suffer in terms of the cinematic feel. A DSLR is good as long as they offer clean HDMI or SDI output, which its rather unlikely as most are often built to target general consumers. A DSLR also suffers from the industry standard for motion capture that is set at 30 mins (which means if your ceremony is longer, which it usually is), the camera will have to restart its recording after 30 mins.
Mobilephones are, handy and everyone has it. But the quality of the stream is poor and the audio is left with much to be desired.
Can you D-I-Y Live Stream?
Technically – Yes.  However, it would be for certain that the quality will not be as good as one that is done by a professional live streaming team.
But I can use my mobile-phone or go pro or DSLR?    – True that you can. And if your online audience are accessing your feed via their mobile phone as well. On top of that, the audio quality is well, sub par. That is unless you are planning to splurge on getting additional accessories like external microphone, portable light, good internet connectivity, a good live streaming platform, backup ?   … and the list goes on.
After adding all these, you will find that it is more cost effective to hire a professional live streaming team than to do it yourself.
SO WHY US?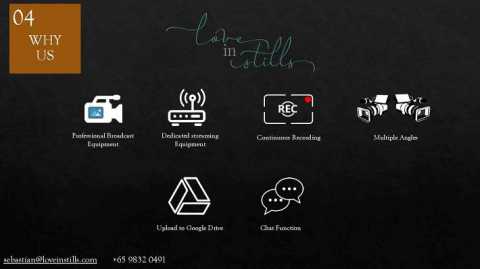 We use only professional broadcast equipment
We understand that conventional DSLRs or Mirrorless cameras are not built for long streaming duration, hence over time you will experience drop in quality, both audio and video. In addition to these, most DSLRs or Mirrorless cameras does not have the capability to record beyond 30 minutes as per industry ruling. Now a video camcorder on the other hands addresses these issues as it is purposely built for broadcast. A professional video camera recorder are design to dissipate heat, hence reducing the probability of it shutting down due to overheating. It has dedicated functions to address the common exposure issues, on top of which it also has input for external microphones. One may argue that a DSLR or Mirrorless has similar features, but they are not 'purpose' built. Hence the failure rate is often higher.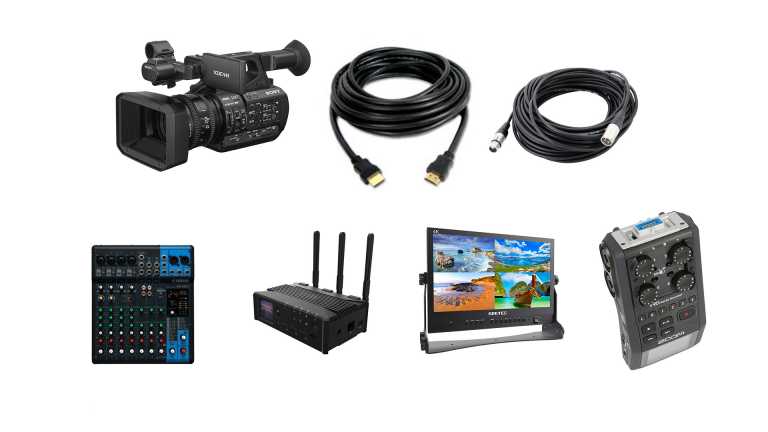 Dedicated Streaming Equipment*
Worry about the venue's WIFI or LAN connection? or Mobile connection not strong enough to sustain the stream? We got you covered. As we have the latest cellular aggregation technology to address such issues. In short, our equipment can provide you with a smooth stream, even if it's outdoors.
Of course, if the location has poor or non existent network coverage, it will be beyond our capability

Professional Crew and setup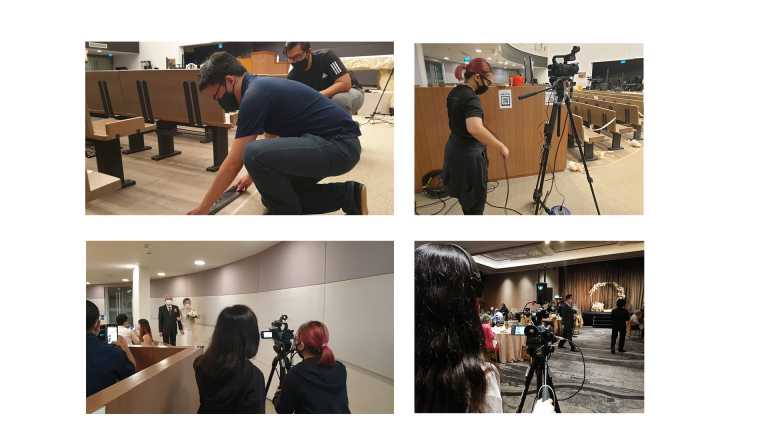 Continuous Recording
The entire recorded stream will be returned to you raw (unedited). Its as good as having a videographer present to cover your wedding.
Multi-angle coverage
We will give you at least 1 FPV angle, and if you prefer a 2 camera setup (ie. one wide and one close up). 3 maybe an overkill, but if you want it, we can provide it (at a top up). Our cameras has their own dolly system, enabling them to be mobile, creating those cinematic slide, panning and zoom.
Online Storage
We will keep your footage in a dedicated Google Drive folder for you to retrieve at your convenience.
We support all major Live Streaming Platform

YouTube     Facebook     IG Live     Zoom     Skype
Microsoft Team     Google Meet     Vimeo
and the list goes on.
We support all major Live Streaming Platform
If you feel that YouTube or any of the major platforms are too "Open" or "Lacking privacy", we can create a private stream for you that is not bounded by the potential limitations of the major streaming platforms.
For example,
You can live stream to China. 
You have more music or song choices which are usually blocked by sophisticated algorithms. 
Have a chat with us to see how we can customize the stream for you (at a top up of course)
We will give you load of advice
For example
We will turn up for your rehearsal (if time permits), or we will arrange a separate date to do a site recce. Just to make sure that the venue has good internet connectivity and proper audio equipment
We will furnish you with our Loveinstills Xperience Live Streaming guide that has loads of information to make your stream a successful one
Beside our "guide', we will also provide instructions to your online guests on how to have an optimum live streaming experience like adjusting the resolution based on their internet speed, audio adjustment so that it doesn't clip or too soft to hear.
There will be a private dedicated website for your guests to 'access' the live feed. In it, you can also embed a virtual "Guest Book" or even "QR Codes"
Some of the venues that we have streamed
CATHOLIC CHURCHES
Catholic Church of St. Ignatius        St Joseph's Church (Bukit Timah)        Church of Our Lady of Perpetual Succour        St. Andrew's Cathedral
Church of St. Bernadette        Church of Divine Mercy        Church of the Immaculate Heart of Mary        Church of St. Mary of Angels
Church of The Holy Cross        Cathedral of the Good Shepherd        Church of St Peter and Paul        St Anne's Church
INDIAN TEMPLES
Sri Srivivisa Perunal Temple, PGP Dining Hall        Holy Tree Sri Balasubramaniar Temple        Sri Siva Durga Temple
CHURCHES
Queenstown Lutheran Church        Zion Bishan-Bible Presbyterian Church        Jurong Christian Church        Grace Assembly of God
True Way Presbyterian Church         Adam Road Presbyterian Church         Orchard Road Presbyterian Church        Sengkang Methodist Church
Newton Life Church        Grace (SCC) Church        Church of Our Saviour        Church of Singapore (Tai Seng)

Gospel Light Christian Church        Methodist Girl's School
HOTELS AND VENUES
Raffles Hotel        JW Marriott        Shangri-la Hotel Singapore        Sofitel Singapore City Centre
Sofitel Sentosa        InterContinental Singapore        Holiday Inn Singapore Atrium         Holiday Inn Orchard City Center
Orchid Country Club        Qian Xi Restaurant, Toa Payoh Safra        Monti Restaurant        PANAMERICA Sentosa
The Summerhouse        Wheeler's Estate        The Malayan Council (Windstedt)        Peach Garden, OCBC
YAN Restaurant, National Gallery        Fu Li Men Restaurant (SRC)
Mandarin Orchard        Outpost Hotel        Grand Park Hotel, Orchard        Dusit Thani Laguna Singapore
Capella Singapore        W Hotel, Sentosa        St Regis Singapore        Floating Pods, Fullerton Bay Hotel
Fullerton Hotel        The Chevrons        Singapore Khalsa Association        Central Sikh Gurdwara
The Secret Patio        Artemis Grill         Pan Pacific Hotel        Armenian Church        Goodwood Park Hotel

Andaz Singapore
Venues that requires our own WIFI ($50 surcharge)
Outpost Hotel (Open area)
Alcove, Caldwell House
St Regis Singapore (John Jacob's Ballroom)
Floating Pods, Fullerton Bay Hotel
Sri Siva Durga Temple
Church of the Immaculate Heart of Mary
Church of St. Mary of Angels
Church of the Holy Cross
Catholic Church of St. Ignatius
St. Joseph's Church (Bukit Timah)
Church of Our Lady of Perpetual Succour
St. Andrew's Cathedral
St Anne's Church
Church of St. Bernadette
Armenian Church
Blessed Sacrament Church
Church of St Peter and Paul
Queenstown Lutheran Church
Venues that has no parking or shelter or complicated setups ($150 surcharge for weather exposure and transport risk)
Sri Siva Durga Temple
The Secret Patio
St. Joseph's Church (Bukit Timah)
Queenstown Lutheran Church
Church of St Peter and Paul
And last but not least
We are very affordable and well trained in most areas of troubleshooting

"once confirmed, we will take care of the technical requirements for the live stream so that you guys can focus on other stuff. only when we really need your help, then we will trouble you. Otherwise, its as simple as pay the deposit and forget about the worries :)"
INTERESTED TO ENGAGE US ?
submit your interest in the form below.
Table for comparison for the services we offer

We also provide other services like backdrop rental and album deco services which the sample can be found in our deck.
We also provide Audio equipment rental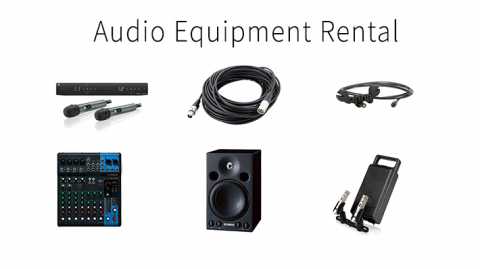 Check out our client's review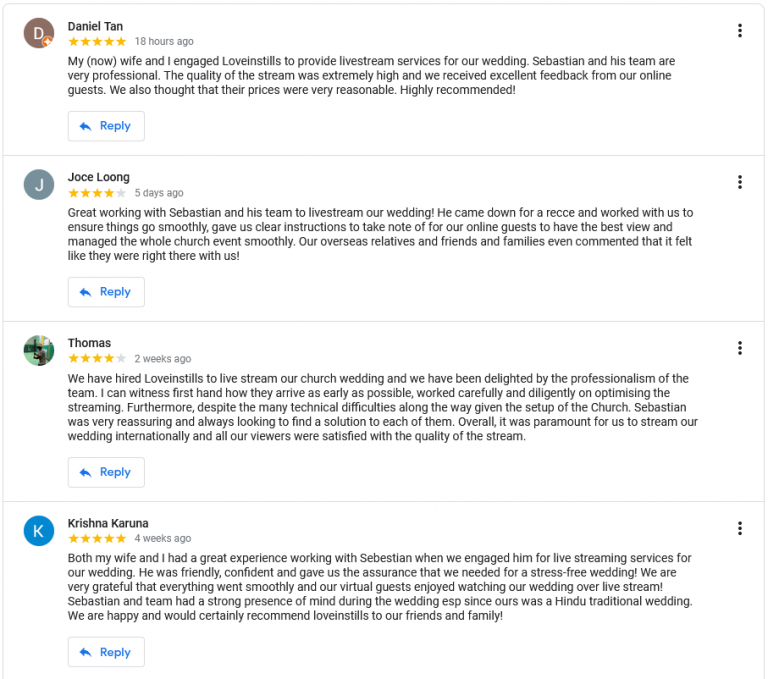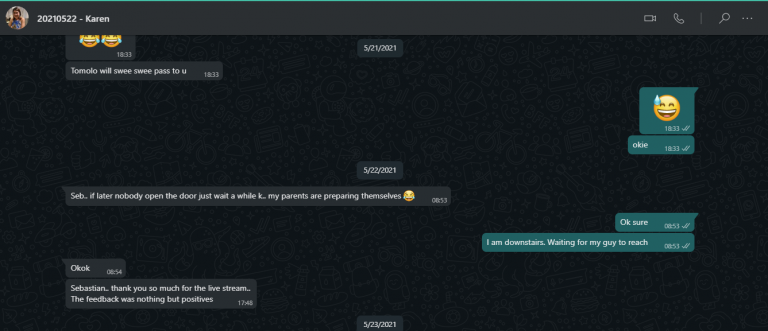 We are efficient (we will guide you every step of the way on how to have a smoother stream)
We are responsive
Wanna find out more?
You can also check out our sample work here
First Person View
(FPV)